CCAvenue is South Asia's largest payment gateway founded in 2001 offering a wide range of payment options. The solution powering thousands of merchants with:
27 major currency support
200+ payment options
Online payment processing services
The solution is powered by technology that integrates transaction-processing, advance shopping cart, auction payment collection facility, fraud control, financial reporting and order tracking. CCAvenue also allows Multilingual payment in 18 major Indian and international languages.
You can integrate this payment method into your online store because it provides lots of benefits to the merchants and the customer.
Following are some of the benefits you can provide to your customers by integrating this payment gateway to your online store:
Zero initial setup fee.
Supports multiple payment options including 6 credit cards such as Amex, JCB, Diners Club, Mastercard, Visa etc.
Supports 27 major currency, enabling you to serve customers in various major global markets including India.
Mobikul Supports CCAvenue. If you are using CCAvenue in your online store then you can easily integrate it with Mobikul mobile App of your store.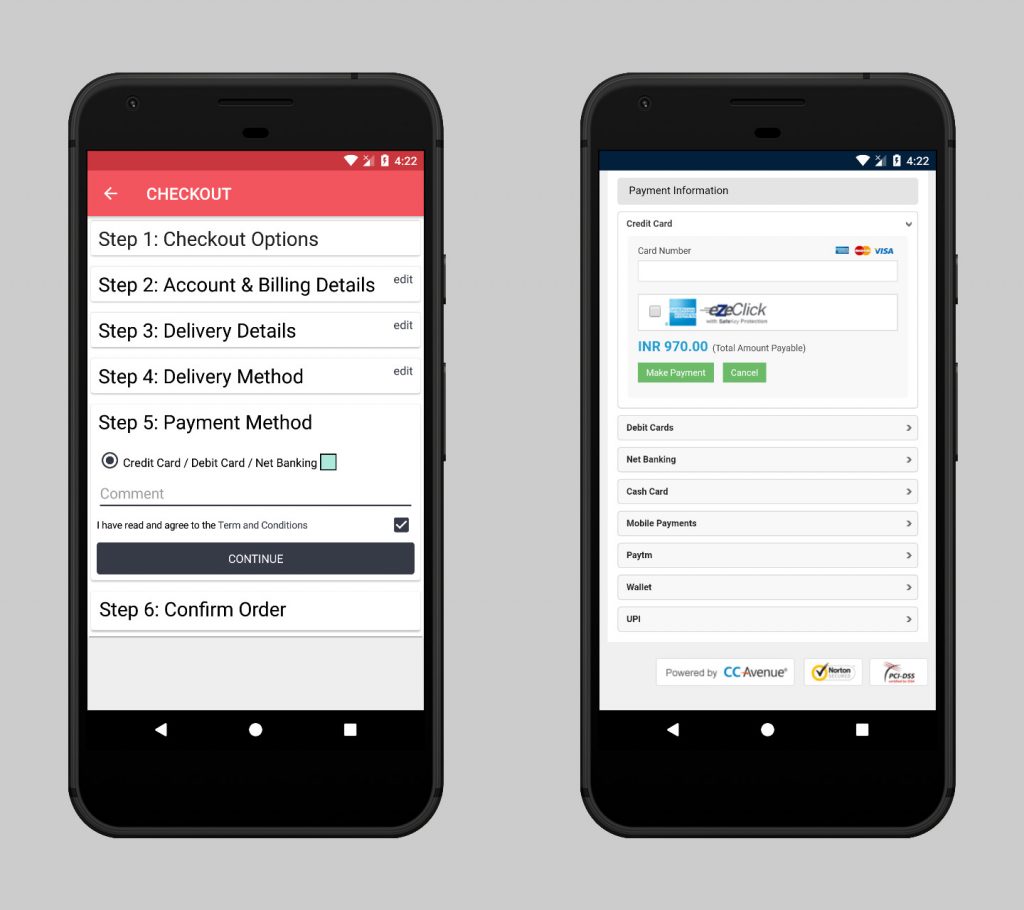 Mobikul Supports CCAvenue and many other payment gateways which you require. You can check for all supported payment gateways supported by Mobikul by clicking here.
. . .