Social Commerce Mobile App
Reach out to customers where they spend most of their time. Leverage from leading social media platforms  – Facebook, Instagram, Twitter, Pinterest, TikTok, Snapchat having millions of users online.
There are many tools available (product tags, pins, shoppable stories, in-app checkout) for sellers to showcase their e-commerce products, respond to customer queries, promote their brands, and blend with popular social media platforms into their existing business model.
Exposure to a wide audience
Engage with shoppers
Promote with influencers
In-app checkout
Go Beyond Product Discovery
Social media platforms have become the exclusive space where consumers get to know about new product launches. People talk to each other about new products when they buy, share posts with real product images, and recommend friends and families if they like them.
The Facebook family of apps (Facebook, Messenger, Instagram, WhatsApp) is the top source of online discovery for shoppers in all the categories surveyed. Mobile devices are also proving to be an important discovery channel, particularly in Household Staples, Media & Entertainment and Apparel & Accessories. (Facebook IQ 2018 report)
User-Generated Content
Consumer-generated content is more influential in driving sales than brand-created content. Shoppers like to know, hear, and see what other shoppers are have purchased and say about the brand and its product and services.
By 2020 businesses are increasingly leveraging UGC to promote their products, as it is seen as a cost-effective and authentic way to grow a brand's image and sales. [wiki]
User-generated content showcases authentic information, helping new customers to trust the brands. The product should speak for itself and engage customers to talk about it.
There are many tools available using which merchants can integrate social media feeds into their e-commerce platforms. Enabling customers to see how real-life shoppers are sharing their experiences using product photos, videos, social posts.
Some Examples of S-Commerce Apps
See how businesses are now utilizing trending social media platforms and finding new methods to promote brand, influence purchase decision, and sell directly on social media apps.
Livestream Shopping App
With live video feature available in popular social media apps, content creators and influencers are now sharing their product experiences in the real-time video broadcast. Further, shoppers can interact with the presenter using live chat and instantly buy items being showcased without leaving the app.
Group Buying App
Shoppers can build a team and then negotiate with merchants to get volume-based discounts. Pinduoduo is a successful example of a group buying social commerce app. Shoppers can either buy the product at a normal price or join the team to enjoy the bulk-pricing discount.
AR Virtual Try-On
With Augmented Reality integration with e-commerce, shoppers can now virtually try on shoes, glasses, and other apparel items from their phone camera. Snapchat offers shopping lenses filters to recreate the in-store shopping experience using Shopping AR.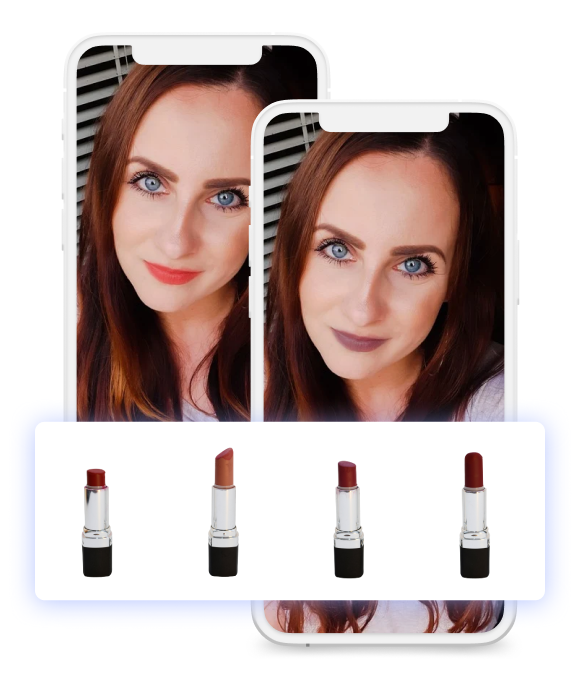 Sell On Facebook App
Facebook Shops is a mobile-first shopping experience where businesses can easily create an online store on Facebook and Instagram. Sellers can also integrate their existing e-commerce platforms and import product catalog feed with images, prices, description.
Sell On Instagram App
Businesses can now add buy links to products being showcased in Instagram posts and stories. Shoppers can click on the product tags to instantly buy and checkout within the social app or get redirected to the e-commerce site to place an order.
Social In-App Checkout
US businesses can also provide a dedicated shopping experience right inside the Instagram social app with e-commerce features like an in-app shopping cart, wishlist, checkout, and accept payments.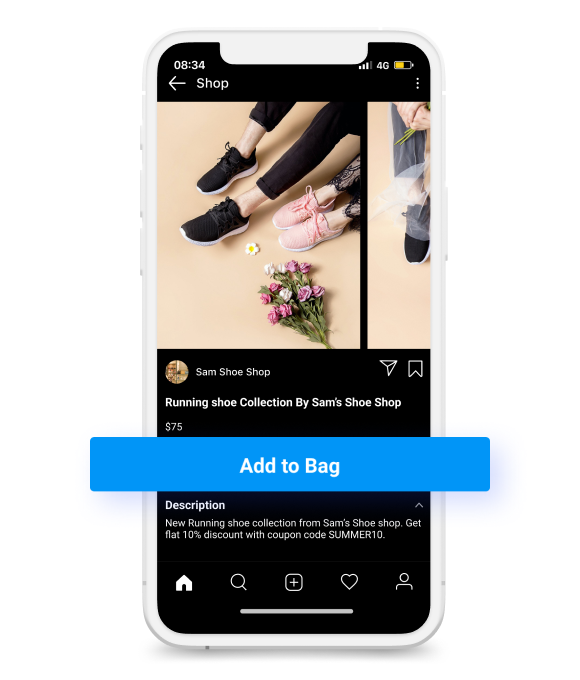 Shopping On WhatsApp
Integrate your e-commerce store with WhatsApp messaging app to accept orders, communicate with shoppers, and share order-related notifications automatically.

Live Video Creator App
Amazon Live, a dedicated mobile app for content creators and presenters, enabling them to directly broadcast the live video content from the phone camera. Promote products and also engage with the audience with the live chat feature.

MLM Affiliate App
Build multi-level marketing affiliate social app like Meesho. Enabling shoppers to earn profits when they share the products listed on the Meesho app with their friends or social media networks like WhatsApp, Facebook.

Social Shopping App
In the Verishop app, people can buy products through the personalized, shoppable feed, follow favourite people and brands. Hang out and shop with friends on virtual event Shop Party through video chat.

Lifestyle Videos & Shopping App
Trell app allows people to share their product experiences, recommendations, and reviews for various categories by making short videos. Viewers can buy the tagged products from Trell shop, comment and share on WhatsApp.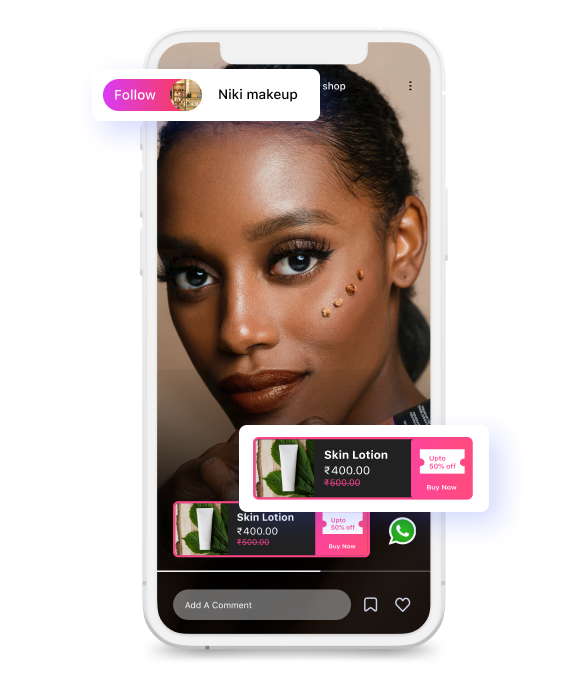 Sell On Super App
WeChat is the largest social media app and with its Mini-Programs businesses can develop an app within the WeChat ecosystem to offer a wide range of third-party services. Brands can create an e-commerce shop, share products with an active community, and process payments via. WeChat pay.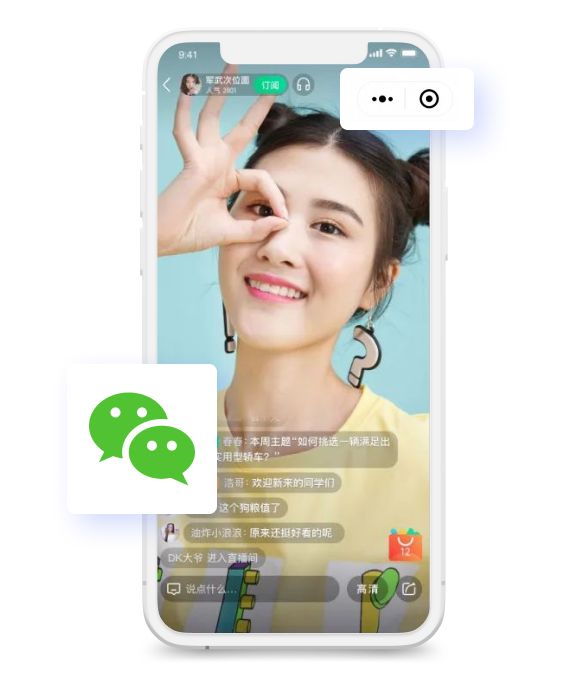 Lifestyle Sharing App
Xiaohongshu, also known as Little Red Book or RED has become a popular social media commerce app for Gen Z and millennials. KOL (Key Opinion Leaders) share short videos and photos on fashion, beauty, food, travel, and lifestyle.

Next Trend in E-commerce is S-Commerce
The traditional e-commerce shopping experience lacks the human touch. Going on the website, typing the product name in the search box and then looking at thousands of products to decide whether to click add to cart or not.
But with social commerce, shoppers interact with real human beings, people ask questions, get instant feedback and recommendations on whether to buy this product or not.