Turn the traditional Grocery website into Grocery Mobile App
Increase customer engagement and retention of the customer. The Magento 2 Grocery mobile app will aid in quick shopping and effective checkout processing. Now, convert your regular grocery website into a complete online store with their Android and iOS mobile application.
Moreover, increase customer engagement and sales revenue.
Why Grocery Mobile App?
Magento 2 Grocery Mobile App converts the regular grocery website into a fully native mobile application. Hence, the customers will engage more and more in your store to experience a quick and seamless way of shopping.
Interactive User Interface
Modern technology always have a better option to deal with the worst situations. This app provides features:
First, the delivery boy is capable of sending messages to the admin via chat.
Not only this, the admin can ask the questions and answers the queries of the delivery boy.
The admin can chat with customers too.
This feature increases the transparency between the admin and delivery boy very effectively.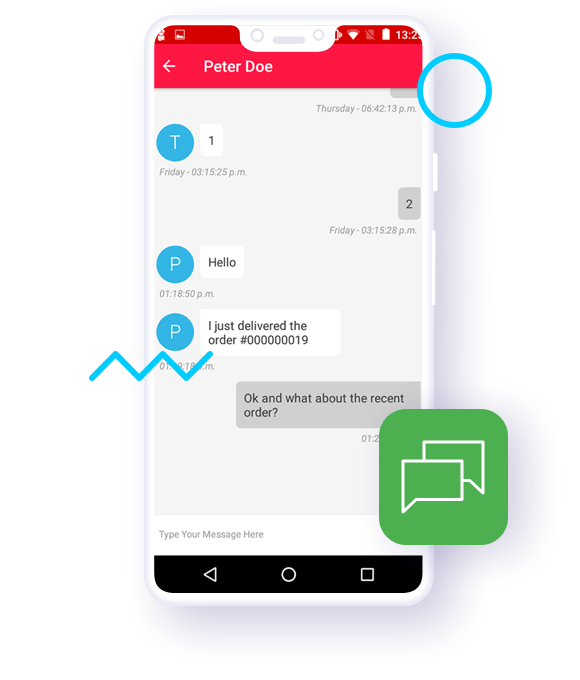 Live Synchronization
The interactive user interface allows the customer to enhance the user experience in the store.
The stunning carousels, special deals, and much more in the UI attracts the customers.
The point of attraction is the wondrous dashboard which includes:
Carousels
Featured products
New Products
Hot deals
which helps the customer to access products easily.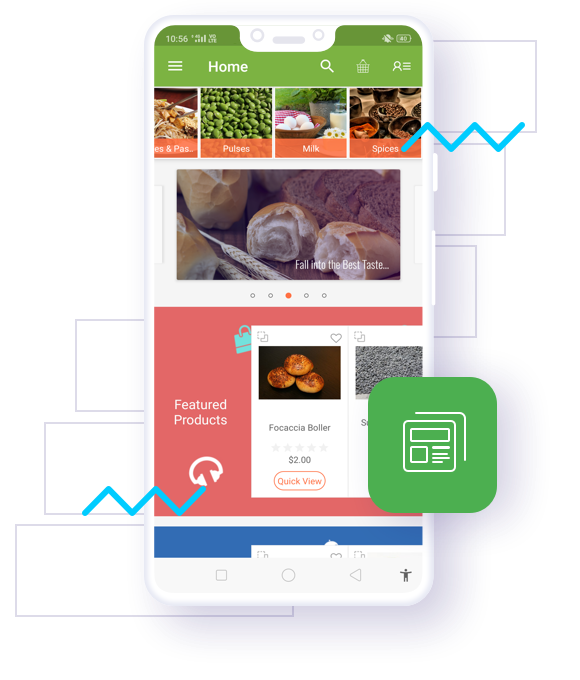 Multiple Payment Gateway
In order to make e-commerce more salutary, the websites and apps are synchronized in real-time. That is-
The changes done at any end in the real-time will be reflected in other ends as well.
Thus, this will be done automatically for more reliable user experience.
It makes the app much reliable to the app user as it is having the consistency of data at both ends.
Customer Engagement
The app user can now book the appointments of doctors, parlour, lawyers, architects and many such professionals.
This saves them from the struggle of standing in queue just for the appoinment purpose.
The app user only need to select the Date and Time for the booking.
This records in the appointment of the app user
Advanced search
This feature provides the app to deal with all kinds of customers to make payment offline and online.
The customer can use multiple payment methods to make the payment.
Also, the offline methods include Cash on Delivery or Check/Money Order.
The online payment methods include Paypal, MangoPay, and much more.