Mobikul Mobile App Builder Supports SagePay Payment Gateway
SagePay is a most trusted UK-based Payment Service Provider which offers easy solutions for online and offline payment transactions. Payments via SagePay are highly secure and help prevent fraudulent transactions. It offers credit card, debit card, PayPal and other payment options.
This is simple and secure payment gateway for your business and offers most flexible checkout that can easily integrate into your payment pages.
Mobikul Supports SagePay. It can be easily integrated with the Mobikul mobile app of your store.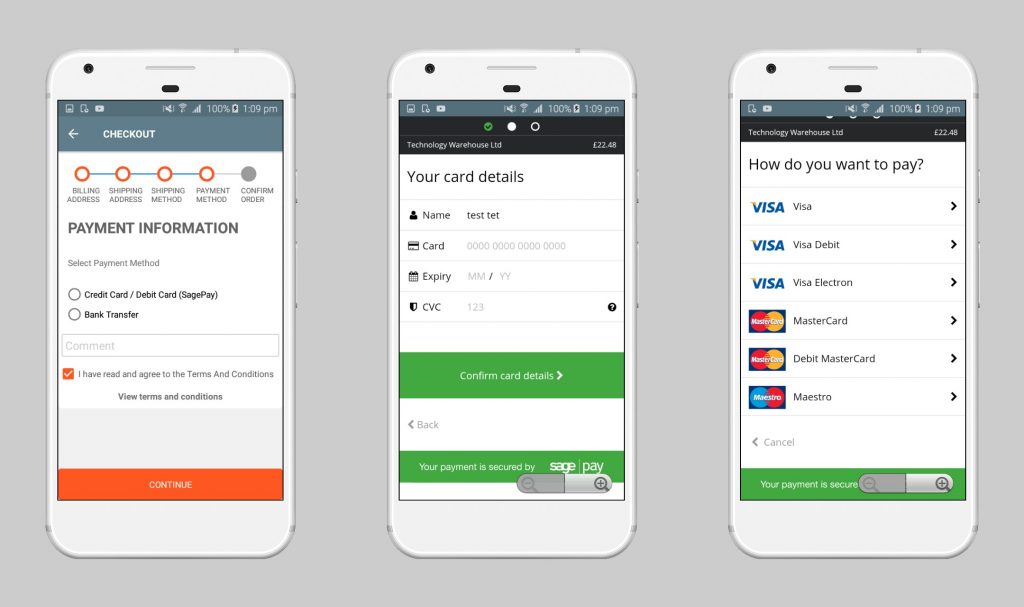 Mobikul Supports PayPal and many other payment gateways which you require. You can check for all supported payment gateways supported by Mobikul by clicking here.
. . .