Opencart Login via QR-Code will allow the app user to log in the website with a QR-code. This feature is just like the famous "Whatsapp web", where the app user can log in Whatsapp in the system through a QR-Code.
Henceforth now, with the help of this feature, an app user will simply have similar login credentials on the web end as on the mobile app.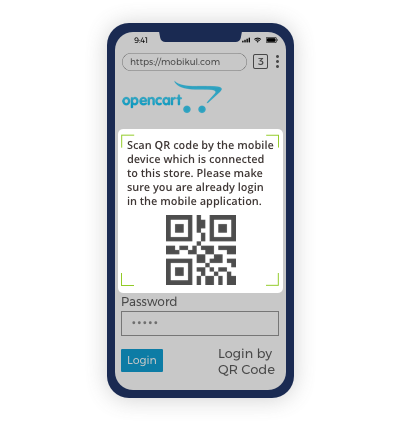 The app user only requires to scan the 2-dimension QR-code on the website with the scanner in the app. This QR-code will contain the login information in the form of encryption to allow a quick login.
These machine-readable codes contain a set of the array in the form of white and black squares. These will provide the most secure format of data authentication.
Benefits of Opencart Login via QR-Code
Thus, allow the app user to login with Opencart Login via QR-Code feature. This will allow the user to get the benefit of-
Fast and Easy Login Procedure as the app user need not again type the complete credentials.
The is a much secure login procedure as saves Keystroke logging. Wherein the keyboard actions are captured to get the information.
Helps in the enhancement of the user to remain engaged in the store.