Mobile App for Shopify- iOS app- For downloading the Shopify Mobile App for iOS devices– iPad and iPhone, refer here- https://miad.mobikul.com/src/1579947561/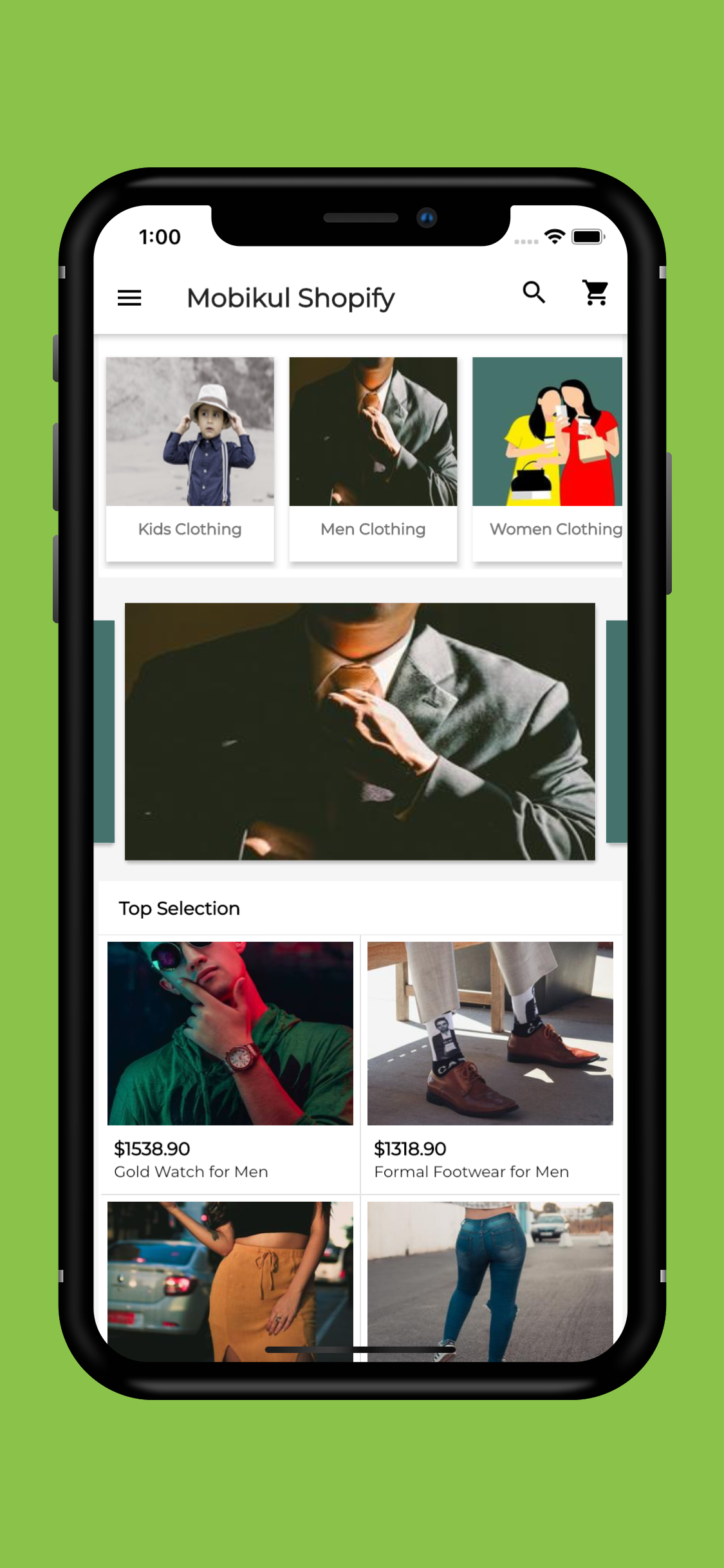 How to install an IPA of Mobile App for Shopify
For this, kindly follow the given link:
For installation in your device you can use either of the two options :
Open the URL in the iOS device and install it by clicking on the install option.
or
Open the URL in a web browser of your system, scan the QR code from an iOS device and wait for a minimum 30 seconds for a prompt. After clicking on the prompt, you can install the app on your iOS device.
After installation : Go to iPhone settings -> General -> Device Management -> Select "WEBKUL SOFTWARE PRIVATE LIMITED" -> CLICK TRUST
Now you can use the app.
Due to apple security, you need to trust the iPhone distribution.
Thus, now the store owner is no more have a restriction of device. This will allow maximum customer attraction to the store. The store owner here is having an additional advantage wherein they can get the app customized as per the business requirement.
So, that's all, still having any issue feel free to add a ticket webkul.uvdesk.com.