Now you can easily make your mobile application attractive by customizing the color for your mobile application. You can refer our Mobikul Customizable Theme page- https://mobikul.com/interactive-theme/mobikul-retail-theme/
Here, you can simply choose the Primary and Accent (Secondary) color code as per the below image.
Primary Color selection-  From here you can easily select the Primary color and its shades as per your requirement(as in the screenshot below).
Accent(Secondary) Color- On clicking the Accent Color you can select the Secondary color which is reflected on image carousel.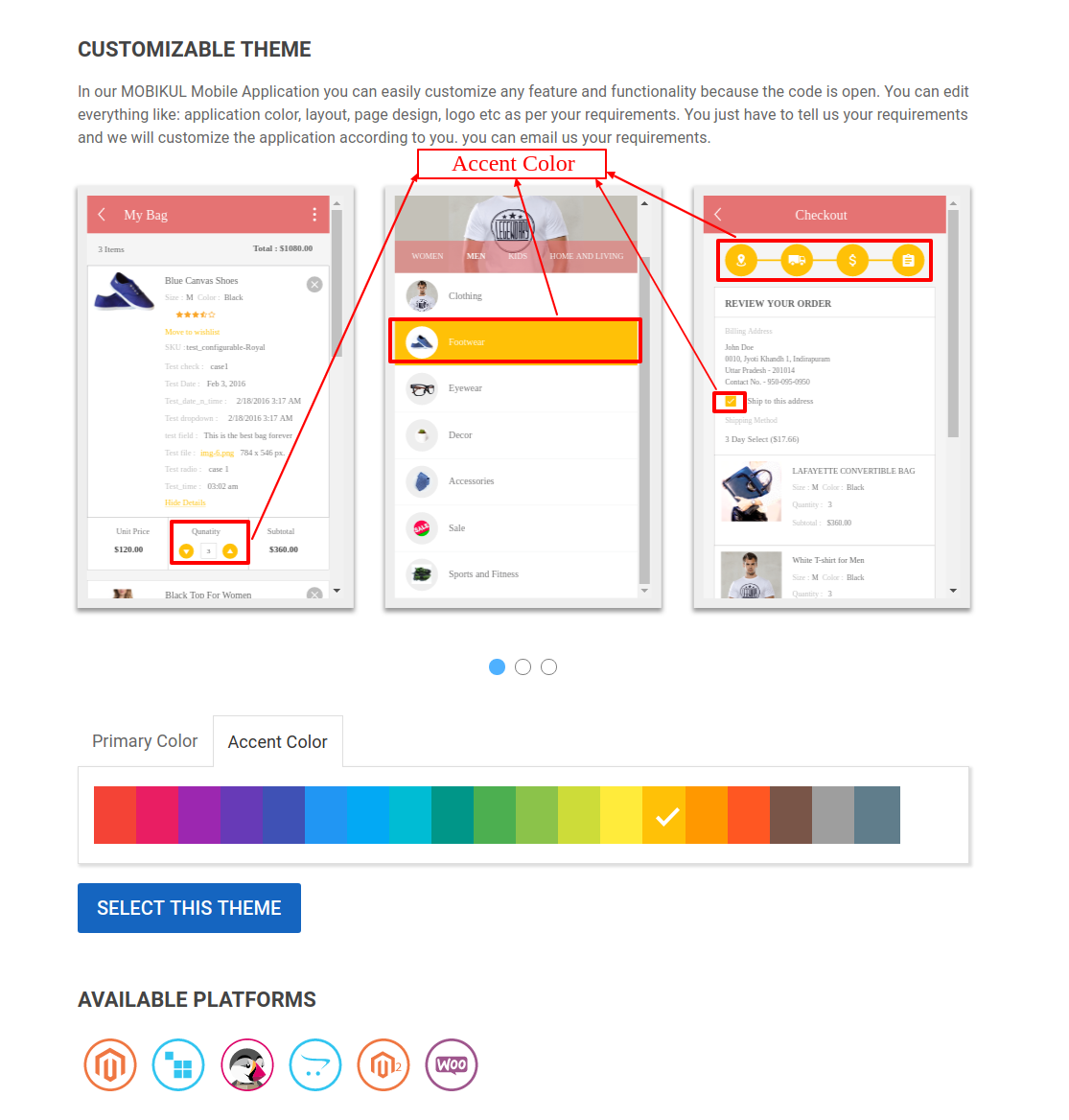 After color selection, you can click on Select The Theme which leads you to a Pop-up.
You can Submit Request from here and the Order ID which you will enter must be the Order ID of your mobile app builder.